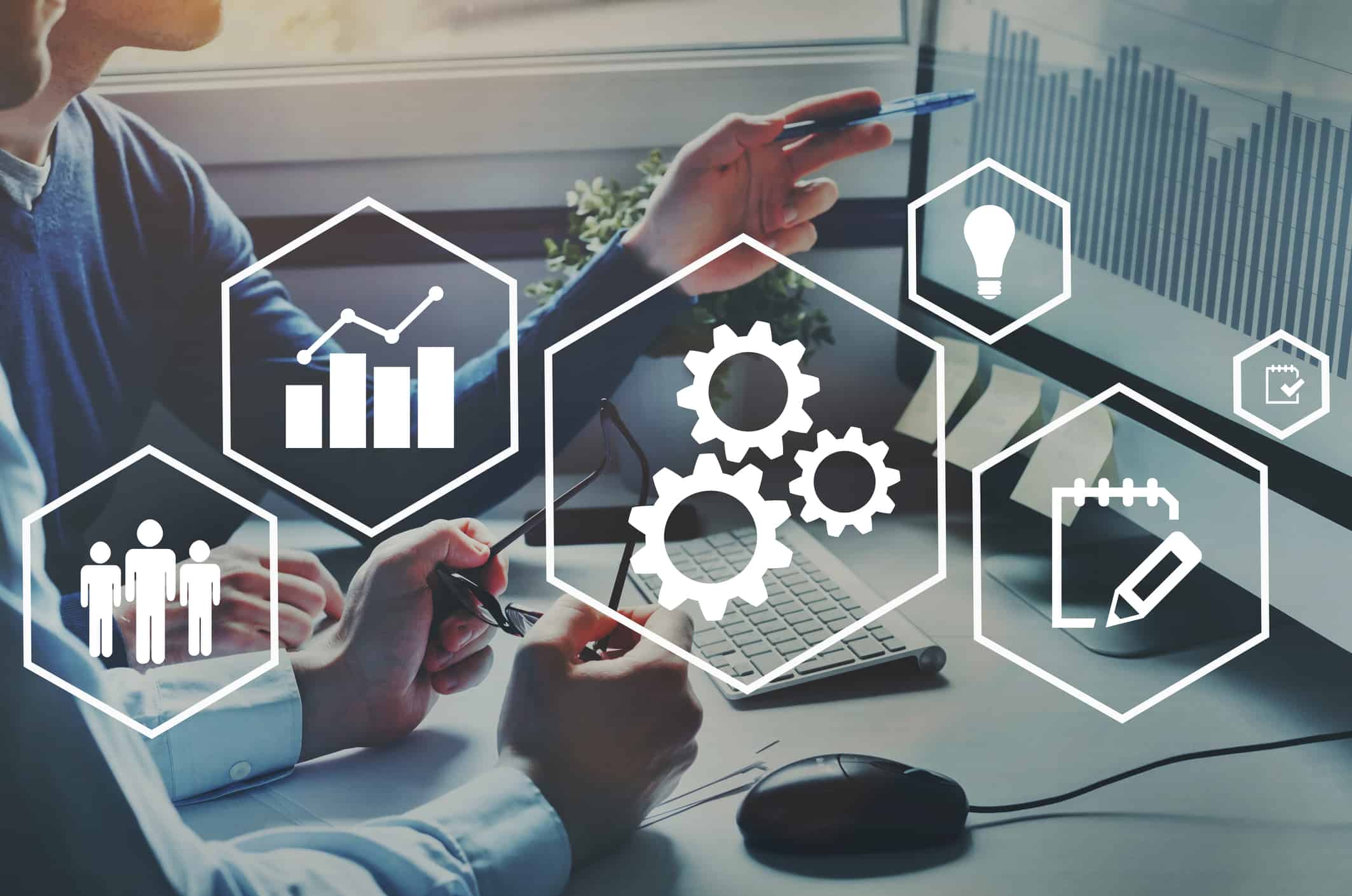 Managing your business accounts payables is not an easy task. Whether you are running a small firm or a large organization, it is susceptible to encounter accounts payable issues.
The organizations are either exhibiting slow processes, errors due to matching discrepancies between purchase orders and invoices, lost invoices, double payments, or late deliveries. Due to these errors, your business finances can get affected greatly.
Therefore it's better to automate your business finances, especially account payables. This accounts payable workflow automation reduces human error and streamlines your business finances. There are other benefits of Accounts payable which we have discussed below. Before moving ahead, let's see what account payable automation actually is?
What is Accounts Payables Automation?
Accounts Payable automation involves converting your firm's accounts payables from manual to digital. There is special software which handles your accounts payable tasks. This software connects your business partners and vendors and develops a healthy financial connection. 
Moreover, the accounts payable automate the following tasks
Data-entry

Approvals

Generating digital audit trails

Reconciling payment orders and invoices

Secure Payment
Due to this software, human intervention in accounts payable reduces which lowers the chances of human errors like double-payment or late payment entry. As the errors are reduced, your invoices and bills will be paid timely, saving you from penalties and hefty fines. 
One thing should be straightforward: automation does not remove human interaction altogether. It simply boosts the efficiency of your work.
Benefits of Accounts Payable Automation
If you have no proper answer whether to move towards automation or not then consider the following benefits. They will give you a clear picture of how your business thrives with automation. So, you can decide wisely about conversion to automation. 
Due to AP automation, your payments will never be delayed. Due to online approvals, the approval time will be reduced. Moreover, there is no need to waste time finding the approvals from the approval list. The AP automation automatically extracts the data from received invoices and enters it into your system. These invoices are then sent to managers directly. Once approved, you can find them easily in automation software and make your payments on time. 
Generating invoices is not an easy task. It takes a lot of labor, but still, the risk of errors is there. The automation helps to reduce the overall cost of invoice generating by processing all of the tasks automatically. This automation cut down the labor cost. On average, automated generated invoices are five times cheaper than manually generated invoices. 
Moreover, due to automation, there will be little risk of errors, so you can save money wasted on double payments due to errors. 
In addition, as the automation speeds up the process, you can also save money that is spent on fines due to late payments. On the other hand, the early payments can let you earn discounts up to 2% as a reward from your vendors if you pay your invoices within 10 days after making a purchase.
Processing invoices also costs money for storing physical receipts and printing. The automation makes the invoice processing paperless, so you can save money on paper, printers, and toners. 
So, due to this monetarily benefits and efficient processing, you can increase the overall revenue of your business. 
Automating your invoice processing lets you develop transparency in the accounts payable process. You may examine the current state of your invoice generation process at any moment utilizing dashboards. If there are delays, you can find instantly where the problem persists, so you may fix it instantly. 
Moreover, you can monitor your employees and their work progress due to this transparency. 
You can always show the payable statistics and reports to your suppliers and investors. These insight reports help them to develop trust and make new contracts. 
The auditing process involves tedious tasks of document management. In addition, the invoices are needed to match the purchase orders. The manual completion of these tasks leads to mistakes and can generate false audit reports which result in hefty penalties from the IRS. Automation saves you from this difficult situation by improving auditing operations. It does this by connecting all transaction-related documents and messages, as well as correlating invoices with receipts and purchase orders. 
Moreover, these operations will be accurate and free from human error.  
Most companies face huge losses due to fraud, wrong invoices, or double payments. However, AP automation saves you from this difficult situation by limiting the access to invoice approvals, and payment releases and giving you more transparency in your invoice processing. This transparency leads to more control over your invoice generation, and you will be notified about double payments or extra charges automatically.
Moreover, automation helps to engage authorized persons in the invoice creation process all the time. So, in case of any discrepancy, you can always take action.  
Fusion With Your Business Finance System
The automation process can easily fuse with your existing business finance system. Due to automatic access to your databases, this automation system can enter or re-enter data automatically. So, your workers don't need to transfer data from your business software to this automation system.  
The AP automation is fully customizable. You can design the map for the automation system according to your requirements. The automation process follows this route and generates invoices accordingly. You can remove or add any automation step with the AP automation software. 
Moreover, due to this customization business owners can also set a time limit or notification when the payments are about to be due. Therefore, you can also manage your budget and expenses efficiently. 
Conclusion
Accounts payable are time-consuming and repetitive, tiresome tasks. To make them efficient, automation in your accounts payables is necessary. The automation processes are quick to learn, simple to comprehend, and adaptable to your enterprise environment.
Moreover, with this automation software, you can also reduce human errors in generating invoices, which will save you a lot of money in the long run. Using various automation solutions, you can automate as many stages as you desire, depending on your business needs. There are many automation services available. Before hiring one, you need to know the exact requirements of your business. This knowledge helps you to approach the right one.